Top Mounted & Combi Nofrost
Westpoint Nofrost technology has an upgraded air duct and circulation system ensuring no-frost in the cooling and freezing compartments so the user does not have to manually defrost the refrigerator and food remains fresh.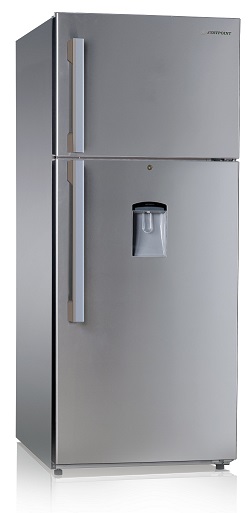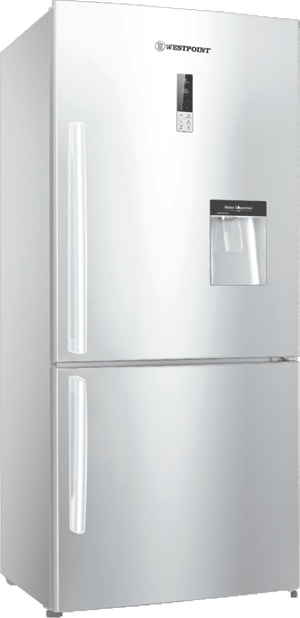 Electronic control LED display
Electronic control to get more accurate temperature.

Integrated Water Dispenser
The water dispenser to always drink fresh water.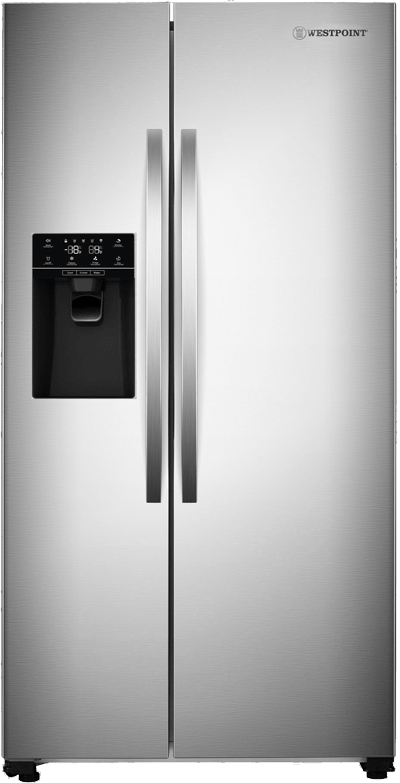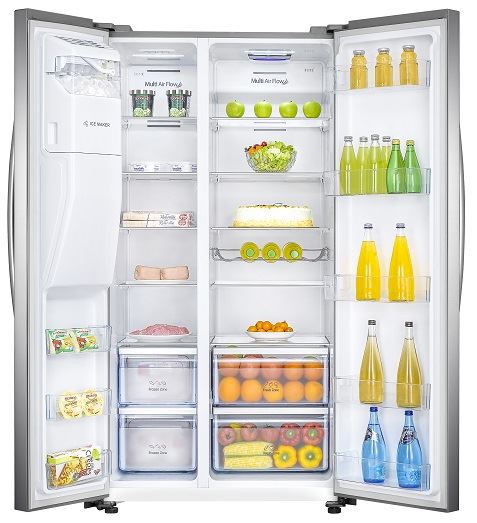 Multi-air flow
Multi-air flow design , air conditioning is more uniform.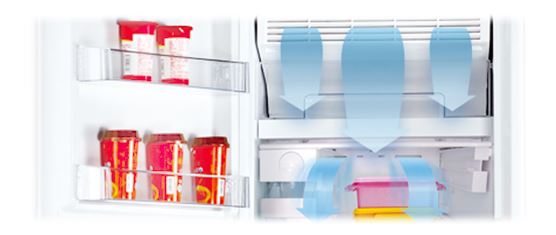 Stainless steel handle
Top of the line stainless steel handle.
Spill-proof Shelves
The wholly plastic packaging technology can effectively prevent the liquid from seeping the convenient.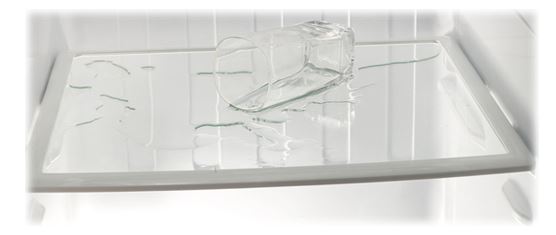 Integrated Ice Maker
3 ice-making mode: ice block, crushed ice and ice water.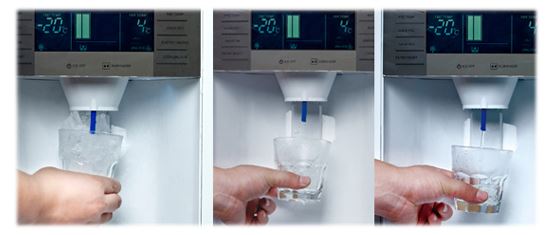 Highly Moisture-Retention Technology
Maximum humidity of French door refrigerator of Midea can reach to 80%, 50% higher than normal no-frost refrigerator, by the improvement of refrigeration system, the optimization of duct system and the combination with frequency conversion system.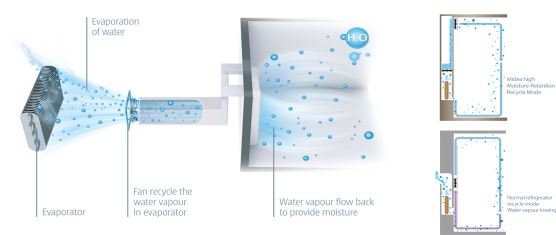 Automatic Ice-making
Use Japanese water supply device with Ag+ filter block. It can automatically make pure ice cubes by just adding water.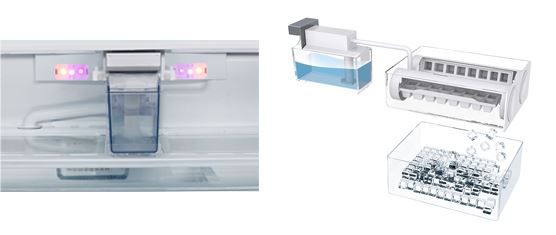 Mute Slide Design
Drawer with metal guide can be pulled easily and mutely wihtout being stuck.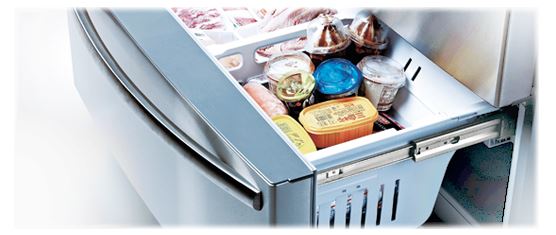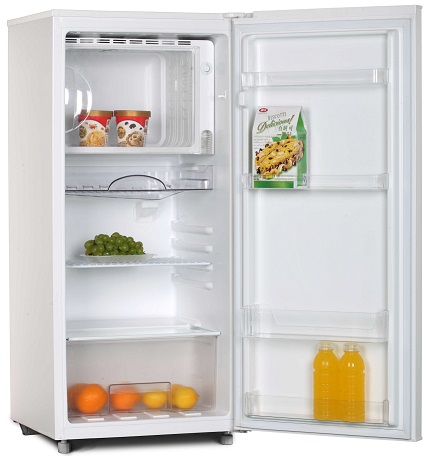 A large selection of Tropical Static Refrigerators.
Table Top | 1 Door | Top Mounted | Combi
Highly reliable.